Flats For Sale in Marol: Why is the Andheri East Suburb a Popular Destination For Investors?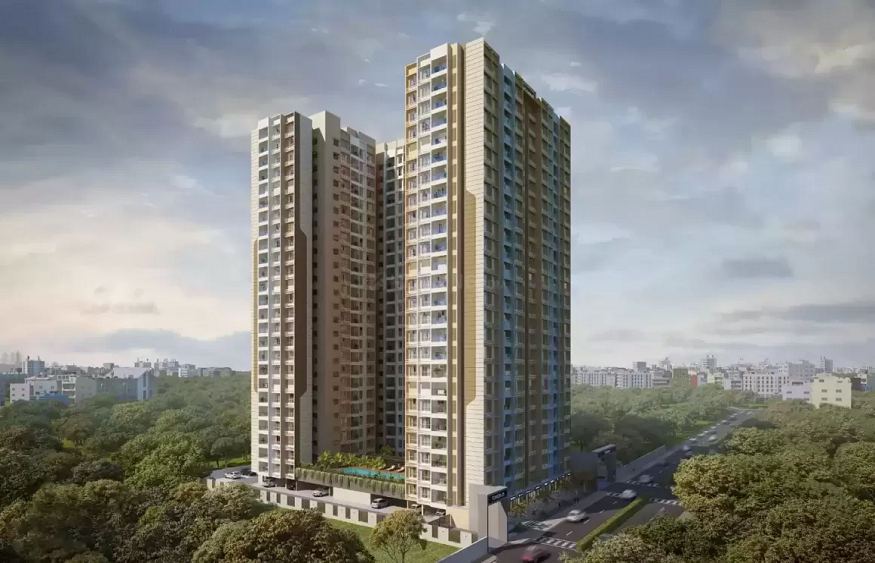 If you're on the hunt for the perfect investment property in Mumbai, look no further than Marol, a bustling suburb located in Andheri East. With its vibrant atmosphere, strategic location, and promising development prospects, Marol has emerged as a hot spot for real estate investors. In this blog, we will explore why flats for sale in Marol are attracting investors like bees to honey. Get ready for an engaging journey into the charms of this up-and-coming suburb!
1. Proximity to Key Business Hubs
Marol's strategic location near major business hubs is one of its biggest draws for investors. Situated in close proximity to the Andheri-Kurla Road and the Western Express Highway, Marol offers excellent connectivity to the commercial centres of Andheri East, Powai, BandraKurla Complex (BKC), and the Mumbai International Airport. This accessibility makes it an ideal choice for professionals working in these areas, ensuring a steady demand for rental properties and potential capital appreciation for investors.
2. Infrastructural Development
Marol is not just riding on its location; it is also benefiting from significant infrastructural development. The Mumbai Metro Line 1 connects Marol Naka to Ghatkopar, providing a convenient and time-saving commute option for residents. Moreover, the upcoming Metro Line 7, which will connect Andheri East to Dahisar, will further enhance connectivity and increase the desirability of the area. Additionally, the proposed Goregaon-Mulund Link Road and the expansion of the Western Express Highway will ease traffic congestion and improve overall infrastructure, making Marol an attractive investment destination.
3. Thriving Social Infrastructure
Marol offers a plethora of amenities and a vibrant social infrastructure that enhances the quality of life for its residents. The area is home to numerous educational institutions, including prestigious schools and colleges, making it a sought-after choice for families. Shopping enthusiasts can indulge in retail therapy at the popular malls and shopping complexes located in close proximity. Additionally, Marol boasts a wide range of dining options, from local street food to upscale restaurants, catering to all taste buds. The presence of hospitals, parks, and recreational facilities further adds to the allure of the suburb.
4. Real Estate Developments and Returns
Marol has witnessed a surge in real estate developments in recent years, with a plethora of residential projects coming up. From budget-friendly apartments to luxurious high-rises, the options are diverse, catering to the preferences of different investors. The increasing demand for flats in Marol has led to consistent price appreciation, making it a lucrative investment choice. With the expected infrastructural developments and the growing popularity of the area, investors can expect handsome returns on their investments in the long run.
5. Cosmopolitan Lifestyle
Marol embraces a cosmopolitan lifestyle, attracting people from various cultural backgrounds. The suburb is known for its diverse community, fostering a sense of inclusivity and tolerance. This cultural richness is reflected in the vibrant festivals, events, and celebrations that take place throughout the year. Investors who value diversity and a cosmopolitan environment will findMarol to be an ideal choice for investment.
Conclusion
Flats for sale in Marol have become a magnet for investors, and it's not hard to see why. With its strategic location, infrastructural development, thriving social infrastructure, promising real estate market, and cosmopolitan lifestyle, Marol ticks all the boxes for a smart investment. So, if you're looking to capitalise on Mumbai's real estate market, consider Marol as your go-to destination. As the suburb continues to grow and flourish, your investment in Marol is sure to reap rewards in the